The farm room is near completion! All I have to do to finish this room is put up my family tree wall, hang the mirror, buy the bed and hang a light! Everything else is on the walls!! I love the way it came out, now you need to come and visit me so we can put this room to good use.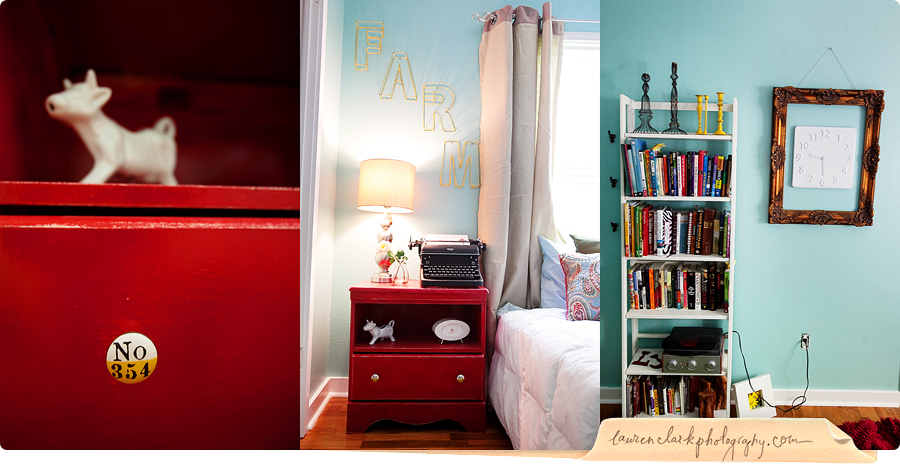 Isn't this the cutest little side table ever? I bought it at a second hand store downtown Stillwater and it was NASTY when I picked it up, but thanks to reading Design Sponge Online every day I could see the potential. It was pretty wounded with black and red paint chipping off of it and originally had 2 drawers, but I took one out for open storage. I sanded, primed, spray painted and then once it was dry I roughed up the edges and replaced the ugly knobs with some beautiful ones from Anthropologie! This project cost me a whopping $41 and breaks down like this…spray paint: $6, side table: $15, Knobs: $20 .
Here are a few places where I bought some of this cute stuff:
Word FARM and Record Player: Urban Outfitters, $10/letter that I spray painted yellow and then distressed
Cute cow, lamp, pillows, drapes, bookshelf: Pier 1
Gawdy frame: Hobby Lobby during the half off sale
Green rug: big SPLURGE at Eurway in Frisco
Cute knobs on the red side table: Anthropologie $10/each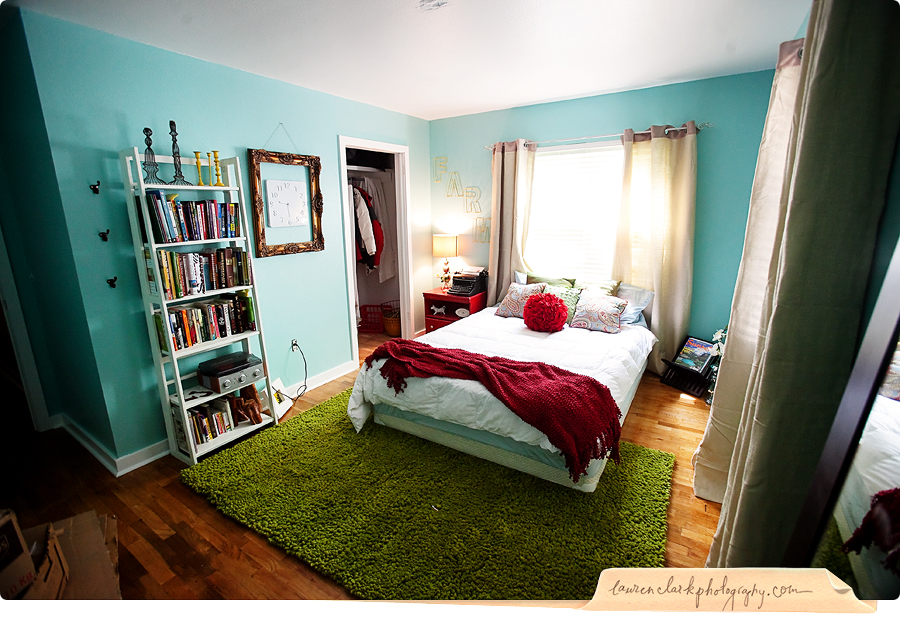 AND!!! An almost finished amazing bathroom with the most perfect limey, olivey green in the whole world.